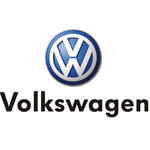 VOLKSWAGEN SLOVAKIA Bratislava and VW Martin
Automotive industry
Bratislava, Slovak Republic
---
Volkswagen is a major global automotive company and the largest car manufacturer in Europe.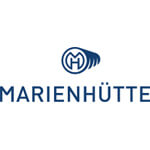 MARIENHÜTTE Gesmbh
Metal industry
Graz, Austria
---
Marienhütte is highly specialized steel factory offering wide range of services.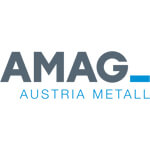 AMAG METAL Gmbh
Metal industry
Ranshofen, Austria
---
AMAG is a supplier of primary aluminum and aluminum semi-products on international markets.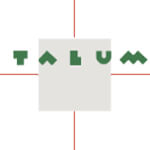 TALUM TOVARNA ALUMINIJA d.d.
Metal industry
Kidričevo, Slovenia
---
Talum produces all main types of cast alloys. In the process they use silicon, copper, magnesium, zinc and manganese.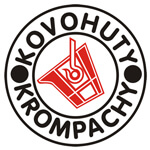 KOVOHUTY KROMPACHY
Metal industry
Krompachy, Slovak Republic
---
Kovohuty, a.s. focuses on refined copper, copper wires and production of artificial stone.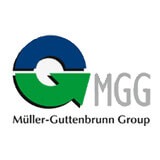 MÜLLER-GUTTENBRUNN GROUP
Recycling company
Amstetten, Austria
---
The Müller-Guttenbrunn Group companies in Austria cover practically the entire recycling process for cars, electronics, shredder residues and plastics from WEEE.
ŽELEZNICE SLOVENSKEJ REPUBLIKY
Railroad transportation
Bratislava, Slovak Republic
---
ŽSR provides transit and transportation services in accordance with country's transportation policy and market requirements including all related activities.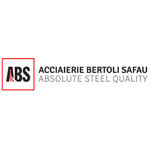 ACCIAIERIE BERTOLI SAFAU
Kovopriemysel
Pozzuolo del Friuli, Taliansko
---
ABS je zameraná na oceliarstvo a je svetovým lídrom v oblasti výstavby prevádzok pre oceliarsky priemysel.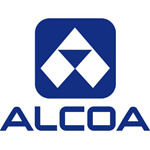 ALCOA-KÖFÉM KFT
Kovopriemysel
Budapest, Maďarsko
---
Od vzniku hliníkového priemyslu, meno Alcoa bolo synonymom pre pracovnú dokonalosť a vedúce postavene pri výrobe bauxitu, hliníka a produktov z hliníka.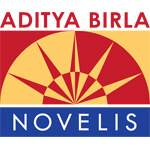 NOVELIS DEUTSCHLAND GmbH
Metal industry
Gatersleben, Germany
---
Novelis is a world leader in rolled aluminum products, supplies unique solutions for the most demanding global applications, such as drink cans, automobiles, architecture and consumer electronics.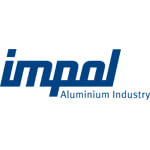 IMPOL d.o.o.
Kovopriemysel
Slovenska Bistrica, Slovinsko
---
IMPOL je flexibilná, inovatívna a vývojovo-orientovaná spoločnosť zaoberajúca sa spracovaním hliníka do state-of-the-art polotovarov.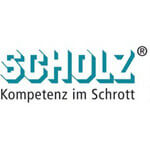 SCHOLZ RECYCLING GmbH
Recyklačný priemysel
Essingen, Nemecko
---
SCHOLZ RECYCLING prispieva k ochrane životného prostredia a vyvíja riešenia pre efektívne využitie prirodzených zdrojov
CRONIMET PL sp. z o.o.
Recycling company
Inowroclaw, Poland
---
Wholesale trade of scrap of stainless steel and non-ferrous metals is our main object.
We cooperate with businesses that purchase scrap from individuals, as well as production companies, which suppress infrastructure.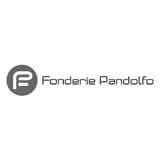 FONDERIE PANDOLFO
Metal industry
Linz, Austria
---
A company that is renowned in over 25 Countries, operating professionally and flexibly in the international market. A name that has always been synonym with quality and professionalism.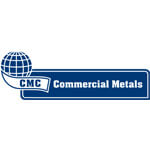 COMMERCIAL METALS COMPANY
Recyklačná spoločnosť
Kürten, Nemecko
---
Commercial Metals Company je globálna, reckyklačná, výrobná, invatívna a obchodná spoločnosť.
ALERIS Switzerland GmbH
Metal industry
Zürich, Switzerland
---
Aleris' Koblenz plant is a globally recognized partner and source for high-quality aluminum products.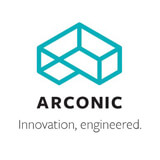 ARCONIC
Engineering company
Paal Beringen, Belgium
---
From materials science that breaks the barriers of possibility, to precision engineering that solves the toughest challenges, Arconic helps transform the way we fly, drive, build and power.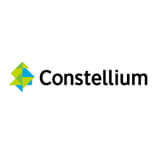 Constellium Extrusions Děčín s.r.o.
Metal industry
Děčín, Czech Republic
---
Based in the Czech Republic, Constellium Děčín plant is a leading aluminium extrusions manufacturer in Europe and part of the multinational Constellium group.